Shopping Cart
Your Cart is Empty
There was an error with PayPal
Click here to try again
Thank you for your business!
You should be receiving an order confirmation from Paypal shortly.
Exit Shopping Cart
 The Ghostly Halloween guest:
 This year as always, we had our big Halloween party at my house. I was trying to take photos but something was just interfering with my camera. Finally i put the camera on night setting because i was outside. I wanted to get a photo of my husband and two guests that were seated in the gazebo and figured I would see if the night setting worked? Well I hate using that setting when there are candles, torches and lots of lights because of light bleed. That is what happened so i changed the setting again. But, in the one night shot photo, I captured a woman who should not have been there. she is standing with her hand on her hip in the upper left of the frame, right under the gazebo's edge. I am including several shots here so you can see her in different resolutions and also shots of the gazebo area taken afterwards so you can see that there was nothing there that could have fooled the eye to martrix this lady. She looks almost as solid as the real people in the frame. I just wish I knew who she was. Here are the photos: First the original infrared shot.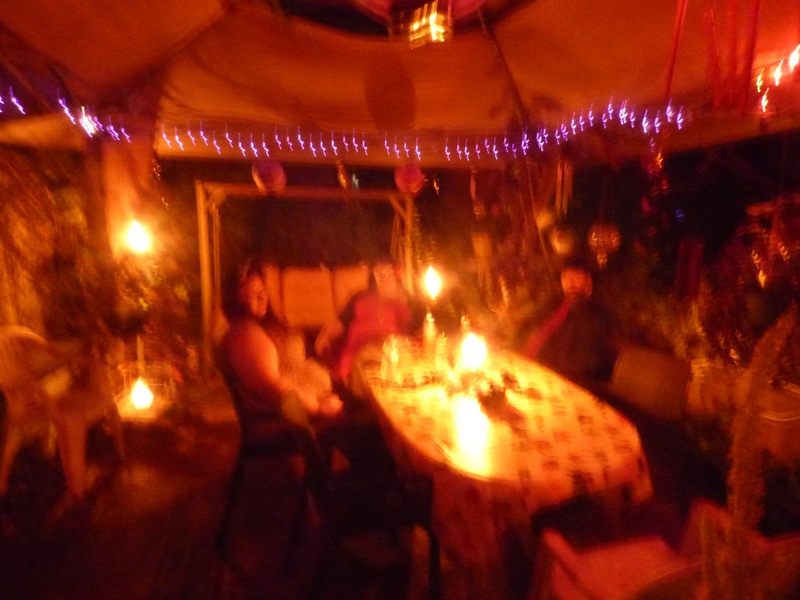 Next a black and white version of the shot: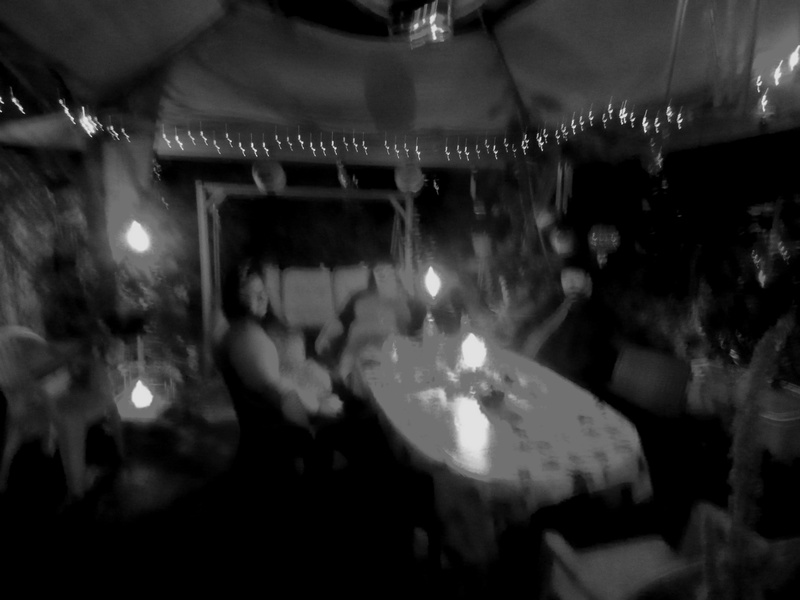 Finally a close up of the woman in the black and white shot: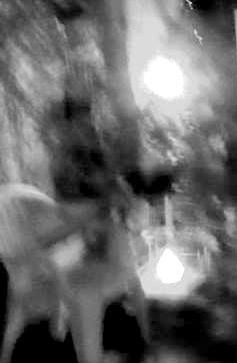 She appears to be either blond or grey haired and you can make out a bit of her clothing as well. You decide but to me this is one of the best ghost pics we have ever gotten and it was a total accident. Here is a shot of the area where she was standing taken a minute later or so. She had been standing right to the left of the green candle globe. There is nothing there that could have caused a matrix. What do you think?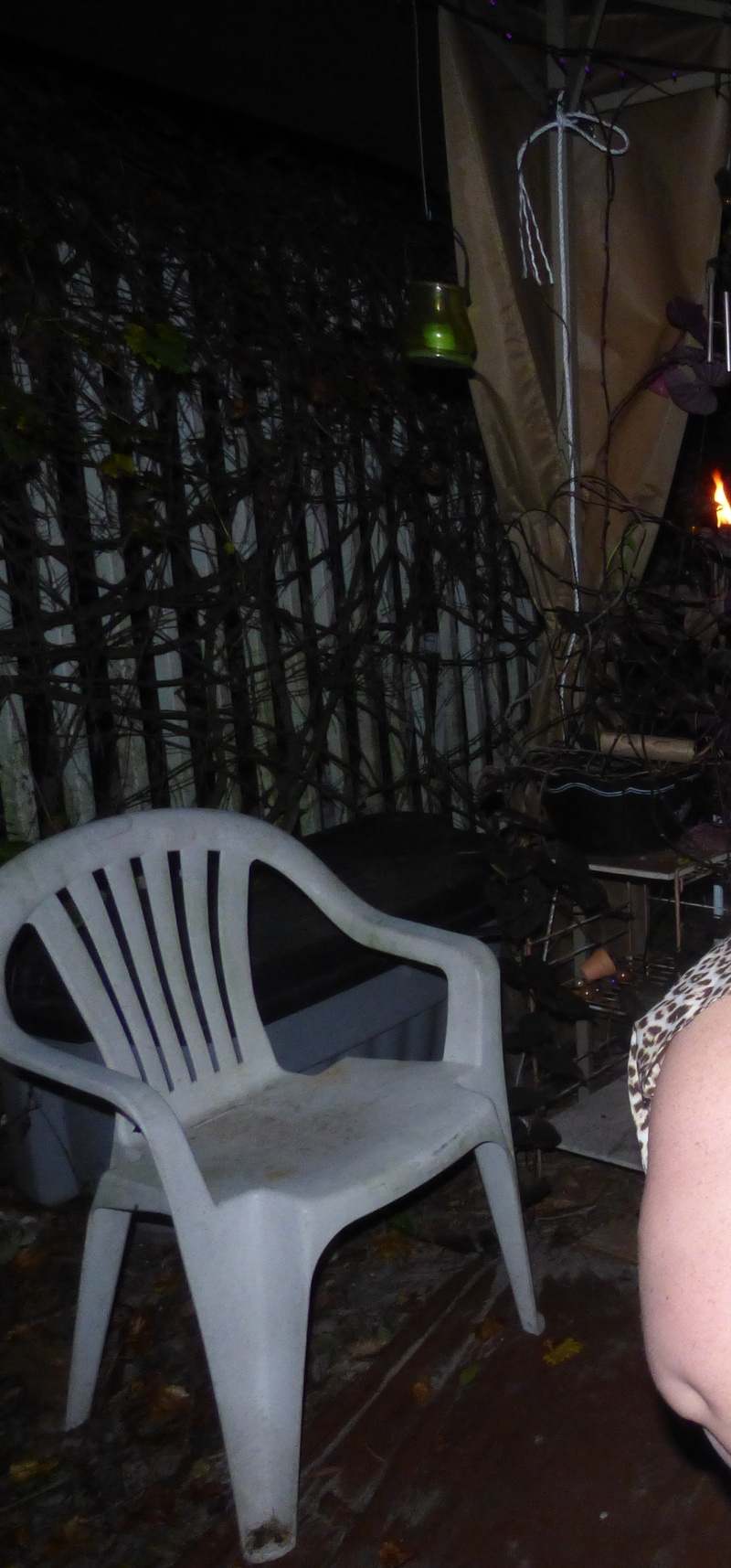 Categories: All Paranormal, All the time

0

/